Walking Tours in Lisbon
Walking Tours 1 result
---
Displaying 1 - 1 of 1 result
---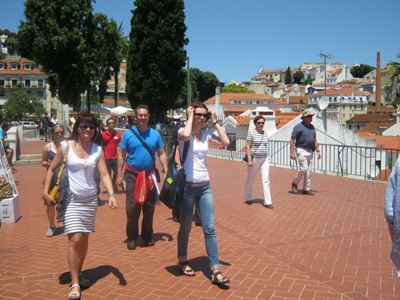 Join a small group tour for a unique way to see all the major sites of central Lisbon as your insider guide gives you a great insight into Lisbon's lifestyle, history and culture as well as useful tips!
From: $19.55
US Dollars
---
Recommended Tours and Activities
Your Reservations Cart
Your cart is currently empty
Popular Tours and Activities
Print your E-Ticket
You will receive an E-Ticket for your tour/activity within 72 hours (if your tour/activity is in less than 10 days). If your tour/activity is within the next 72 hours, your E-Ticket will be processed as quickly as possible.
Print your E-Ticket